Huskie Pup Learning Center
Childcare and Preschool
Why Us?
We offer a nature and community enriched program year-round! Here at Breckenridge, we are committed to excellence and strive to nourish the development and unique abilities of each child.
Our program values each individual child. We teach them how to prosper through ongoing projects and place high value in their work and thoughts. Students are empowered by choice as teachers observe interests in order to integrate student desire into our curriculum.

The center of our curriculum are the Core Concepts children need to know to be successful in kindergarten and beyond. Core Concepts are the "things that children have a right to explore" and include:
Reading & writing

Numbers & shapes

Colors

Identity – oneself & others

Relationships & Communication

Community

Music & Art

What is Reggio Emilia?
Reggio Emilia is an innovative and inspiring approach using children's natural curiosity through purposeful play of investigations, explorations and interests to drive personal learning and development.
Discover / Investigate / Create!
The Huskie Pup Learning Center fosters creativity and discovery through
- the availability of various materials and instruction of their proper use,
- providing thought provoking scenarios, and
- enriched first-hand experiences.
Natural Materials
Children can imagine many ways to use a single twig or leaf. The open endedness of natural items allows more creativity and problem-solving opportunities than traditional items. Natural elements also offer a cozy environment that welcomes children inside.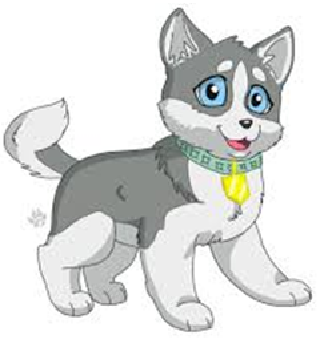 Huskie Pup Learning Center Hours
7:00 A.M. - 5:30 P.M. (M-F)
Before and After School Childcare available.
Preschool: 7:50 A.M. - 2:50 P.M. Full time (4 days Wk)
Part-time (2 Days Wk)
989-842-3182, Option 3
Elementary Office Hours
7:00 A.M. - 3:30 P.M.
989-842-3182, Option 2
Principal: Gaynor McKenzie
Director: Pam Franklin
Lead Teacher: Kelly LaRose
Follow us on Facebook!
https://www.facebook.com/huskiepups/