Important upcoming dates for September! #Huskiepride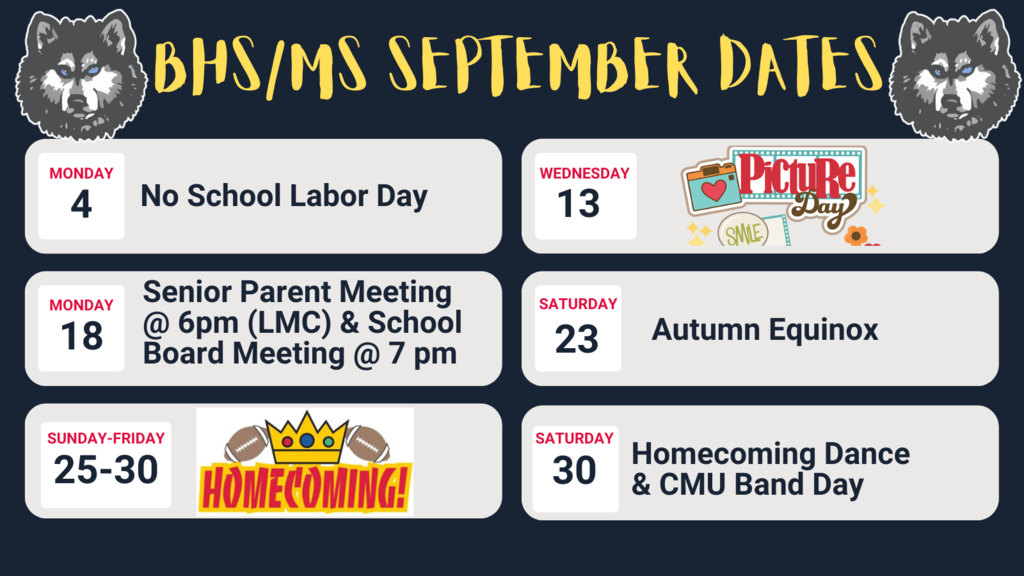 Happy Labor Day Weekend! No School- September 1 & September 4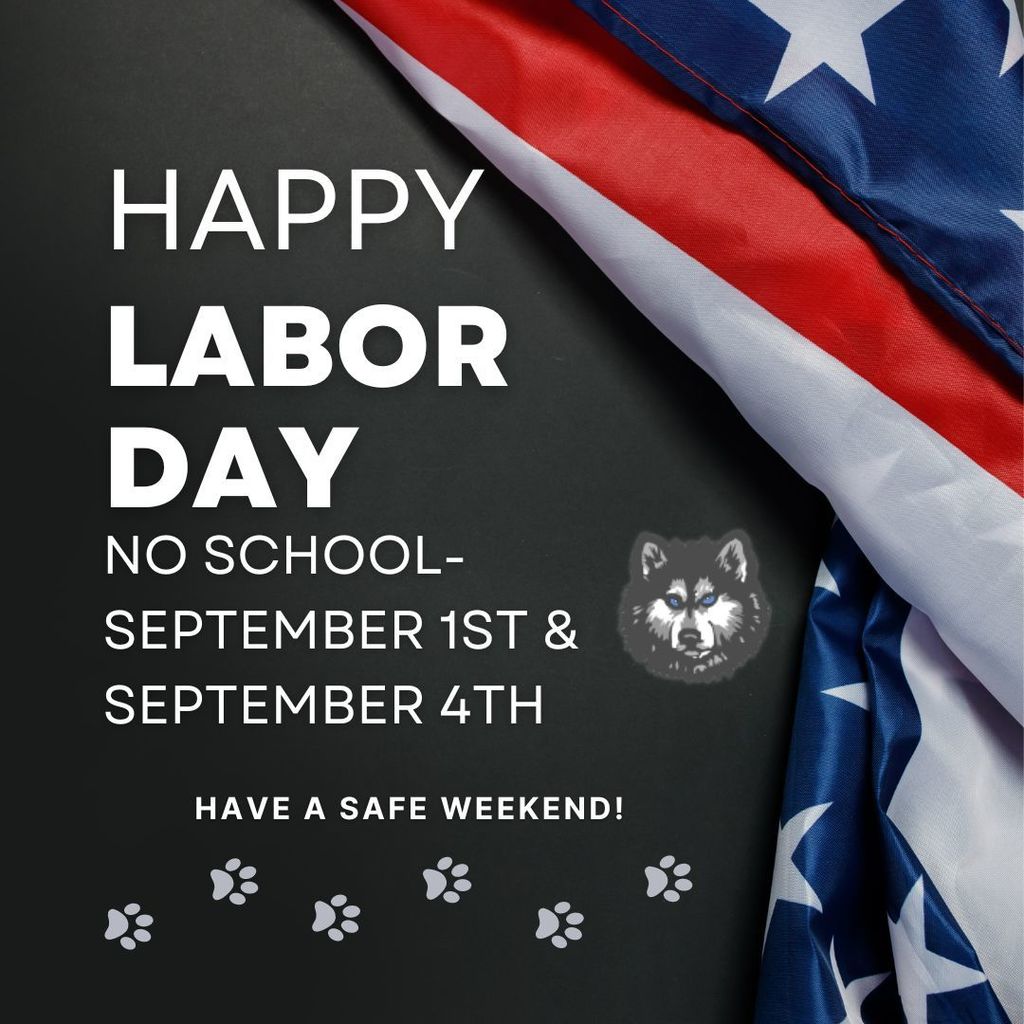 Class of 2024 senior sunrise breakfast! Help us wish our seniors a safe and successful school year! #HuskiePride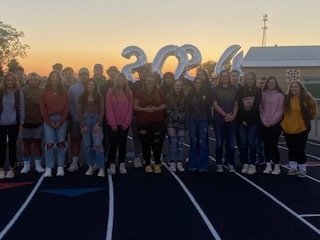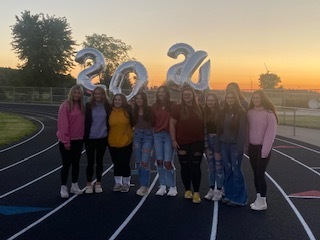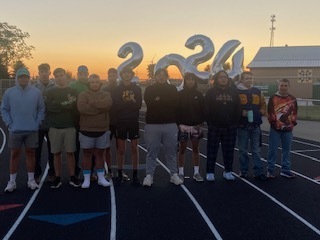 Drop Off: When dropping off your child in the morning, please use the service road off of McClelland Rd. If bringing your child into the building please park in front of the office and enter the building after buses have left. For safety reasons we are asking all parents to enter the building through the office. Pick Up: When picking up your child please use the service road off of McClelland Rd. If coming into the building to pick your child up, please park in front of the office and enter the building after the buses have left. If you are making changes to your child's after school transportation please call the elementary office before 2:00. Thank you for your understanding and support.

Just a heads up Huskies - our home JV & Varsity Volleyball games will take place in our middle school gym tonight! Concessions will not be available inside, but our JV Football game will have concessions out at the football field beginning at 6:00.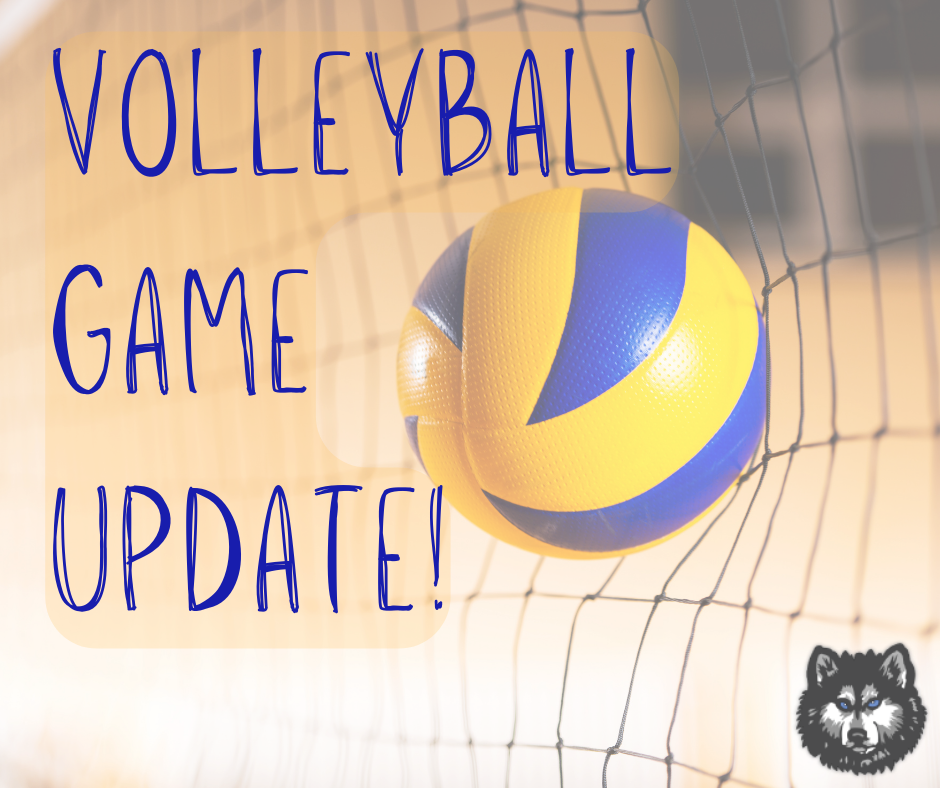 Meet our Student Teachers!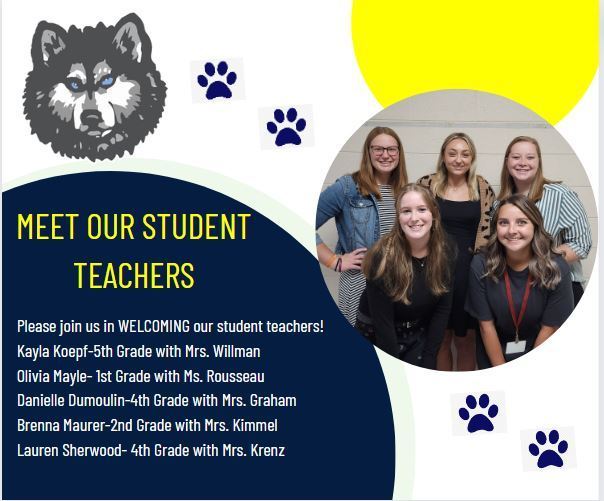 Here are some clarifications on the post we made yesterday about the Middle School Athletic Fee: The Middle School Athletic Fee will help cover transportation to school sponsored middle school events. These events include MS Cross Country meets, 7th & 8th grade Volleyball games, 7th & 8th grade Girls & Boys Basketball games, and MS Track & Field meets and invites. We will not provide transportation for the traveling youth sports that are offered to our middle school students by outside organizations. Children under the age of 5 and adults over the age of 62 do not have to pay to get into games - just please let the ticket taker know, otherwise they may charge you. Please contact Katie in the high school office with any questions -
kshort@breckhuskies.org
or 989-842-3182 option 4.

-No School Reminder- There is no school tomorrow, Friday, August 25th.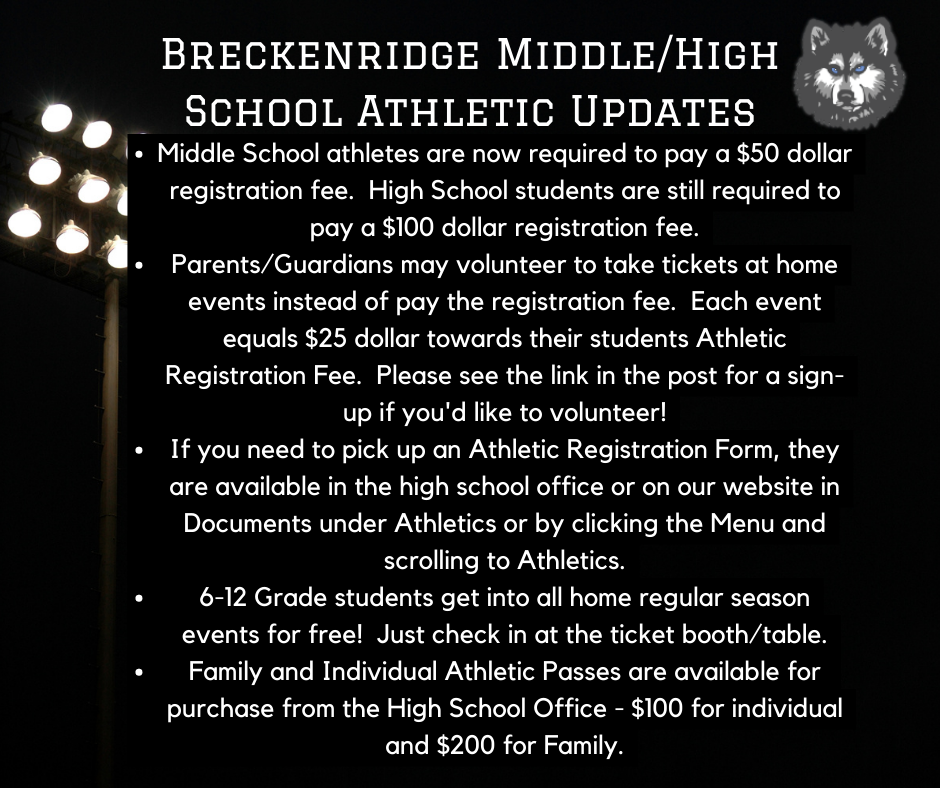 Do you have the BCS App? Have you set up your Rooms Account? Parents-Keep on the lookout in your email for sign up information and your student's Magic Code.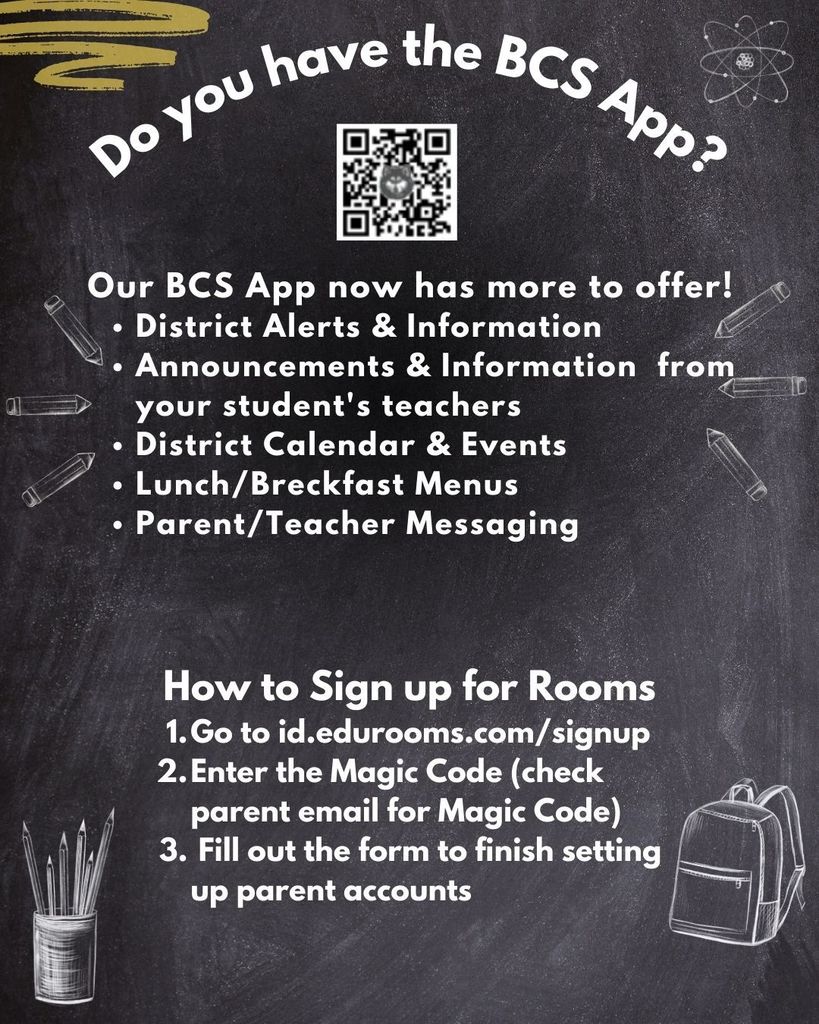 Please check out the Elementary webpage for drop-off and pick up information. Link provided below. Please remember to form two lines on the service road and merge into one lane upon reaching the parking lot entrance. This will reduce the traffic on McClelland Rd. We are exicted to welcome everyone back to school!
https://www.breckhuskies.org/page/breckenridge-elementary


BCS is happy to share that ALL students will receive free breakfast and lunch this school year! Also, please remember to fill out forms that have been provided with your student's welcome packets. Filling out these forms help determine additional funding for our schools. Thank you!

Here is the ticket information for the Varsity Volleyball Quad Meet at Alma on Wednesday, August 23. Please follow this link to purchase tickets:
https://gofan.co/app/school/MI4023